"AU FENIL" is an old farm where the hayloft has been converted into 2 comfortable guesthouses and 5 B&B.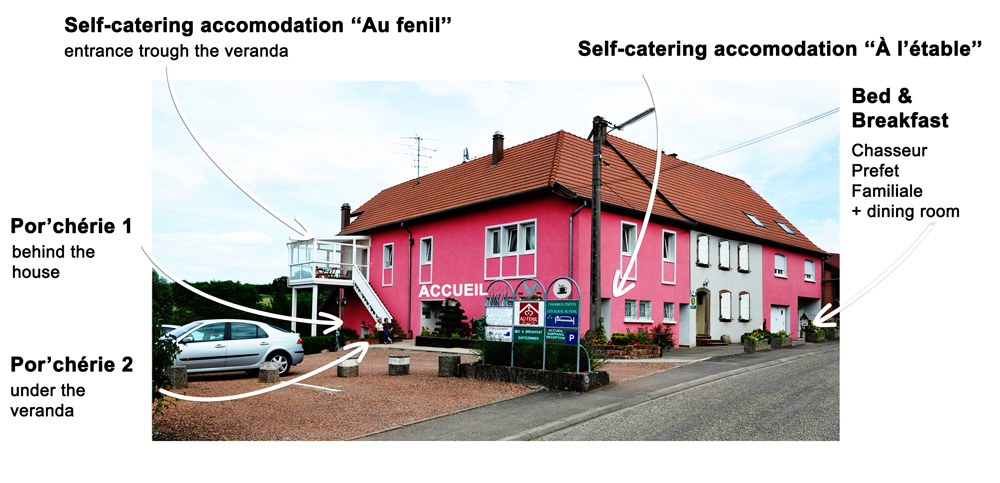 Located in the peaceful village of Rimsdorf (alt. 300m) it is easily accessible from the A4 motorway (Strasbourg/Paris) exit n°42 , 3 km from the main town Sarre-Union.
"Au fenil" offers every comfort and is near 2 marked footpaths from which in the morning it is possible to see deer. We are well located at the borderline between Alsace (67 Bas-Rhin) and Lorraine (57 Moselle) and next to the regional park of Vosges du Nord.